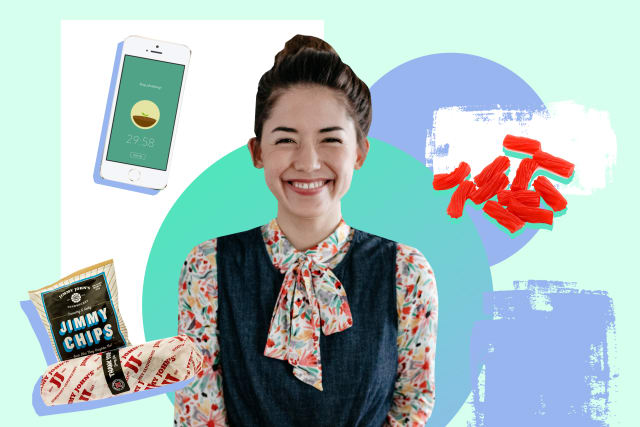 Welcome to Feel Good Five, where we ask people to share the stuff that helps them feel their best.
Molly Yeh has a lot on her plate — literally and figuratively. In addition to creating sprinkle-dusted, tahini-drizzled magic every day on Instagram, writing best-selling cookbooks, and hosting Food Network's Girl Meets Farm, Molly and her husband, Nick, are expecting their first child (lovingly nicknamed Poppy Seed) this month.
We can hardly keep up! But luckily we were able to catch up with the busy mom-to-be at the Milk Love What's Real campaign. Keep reading to learn about Molly's favorite self-care tips — plus the first thing she plans to eat when baby is born!