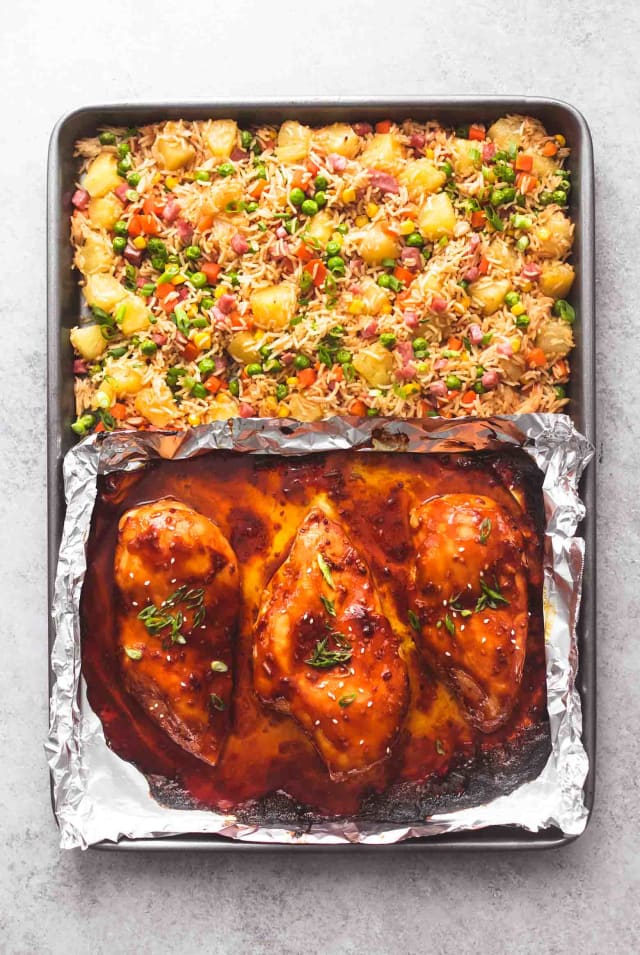 Kitchn's Delicious Links column highlights recipes we're excited about from the bloggers we love. Follow along every weekday as we post our favorites.
Sometimes you have to take a stand for what you believe in, and I will fight any day to defend the honor of pineapple on pizza. Why would pineapple not go on pizza? Pizza is the perfect place for pineapple! Pizza is salty and savory, especially with ham or bacon on top, and it pairs beautifully with the sweet, juicy flavor of pineapple (just like prosciutto goes with cantaloupe).
There's a reason these flavors are a classic pairing: Sweet things and salty things taste great together, which is what makes this take on teriyaki chicken and pineapple rice so compelling. The chicken is tangy and sweet and a little spicy, and the "fried" rice is full of ham and pineapple for that salty-sweet combination. And the whole thing cooks on a single sheet pan, so it's a one-dish dinner that requires very little cleanup afterwards.