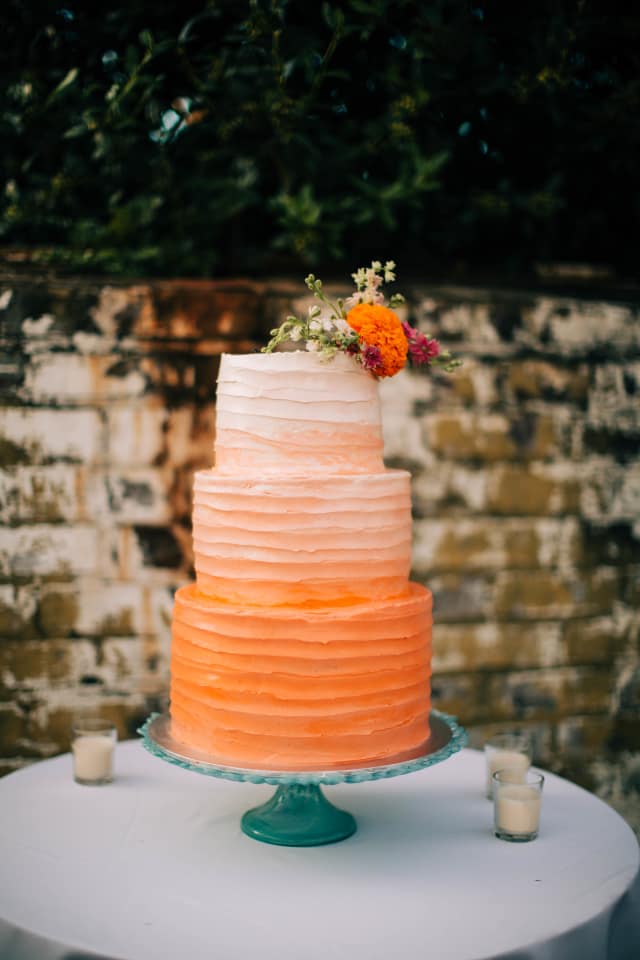 The dress, the kiss, the dancing, and the cake — there's so much wrapped up into one special day. I said "I do" just as I began a career in food 10 years ago, before Pinterest and DIY weddings were a thing. But the thought of making my own wedding cake never even occurred to me.
Instead, I ordered a perfectly nice (albeit perfectly forgettable) tiered cake from a professional baker. Fast forward a decade and weddings are freer and less formulaic. So when my sister casually volunteered to our longtime friends, Alex and Tyler, that I'd be open to baking their wedding cake, I was at the same time flattered and terrified. Then I thought, why not? I've baked countless cakes, made bowlfuls of buttercream, and, with this opportunity, I knew I could figure out the rest. It would just take plenty of practice and preparation.
Some bakers are so confident in their skills that they wing the whole thing (and it turns out beautifully!). But here's the thing: I am not that baker. I am a planner and a perfectionist at my core. I absolutely went a little overboard preparing and practicing in the lead-up to making this cake. (And I may have been more anxious for the wedding day than the bride was.) I tweaked the recipes, squirreled egg whites away, and found ways to prepare for the big day, so that I didn't tear my apron off in a cloud of flour and frustration, proclaiming myself finished with cakes forever.
And I'm happy to say that it was a success! The cake turned out beautifully, Alex and Tyler's big day was perfect, and I learned a ton along the way. Here's my best advice if you're thinking about doing the same thing.