General Tso's Cauliflower Is the Ultimate Vegan Comfort Food — Delicious Links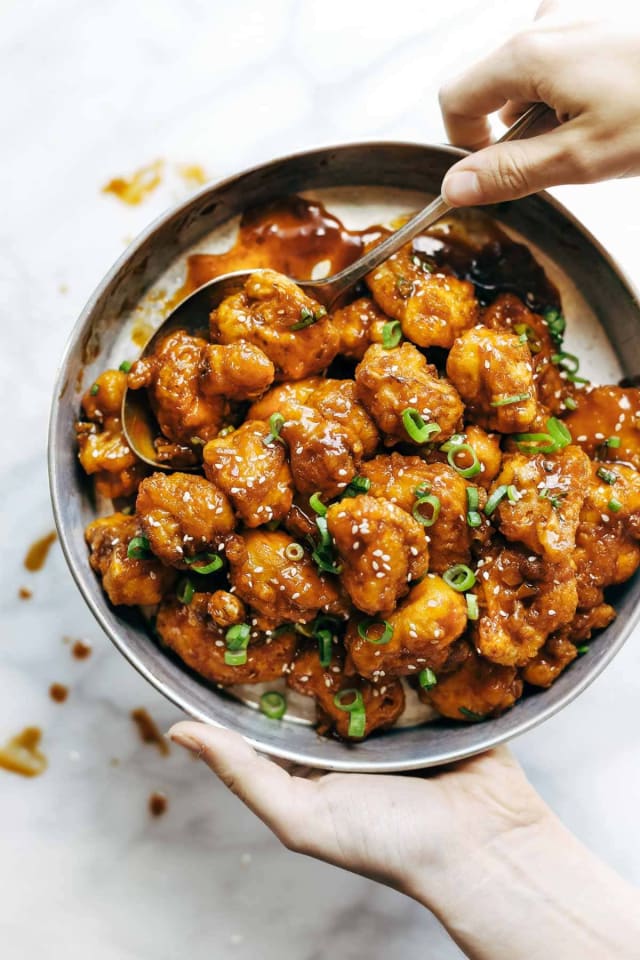 Kitchn's Delicious Links column highlights recipes we're excited about from the bloggers we love. Follow along every weekday as we post our favorites.
General Tso's chicken is a Chinese-American restaurant classic. It's so iconic it's even been the subject of a whole documentary, The Search for General Tso, which you should definitely watch if you like history, food, or thought-provoking documentaries that dive deep into familiar dishes we eat every day. And if you're looking for a vegetarian dish that checks all those sweet/crispy/spicy boxes, you should definitely check out this recipe for General Tso's cauliflower.