Recipe: Palestinian Red Lentil and Squash Soup with Za'atar Croutons — Around the World in 30 Soups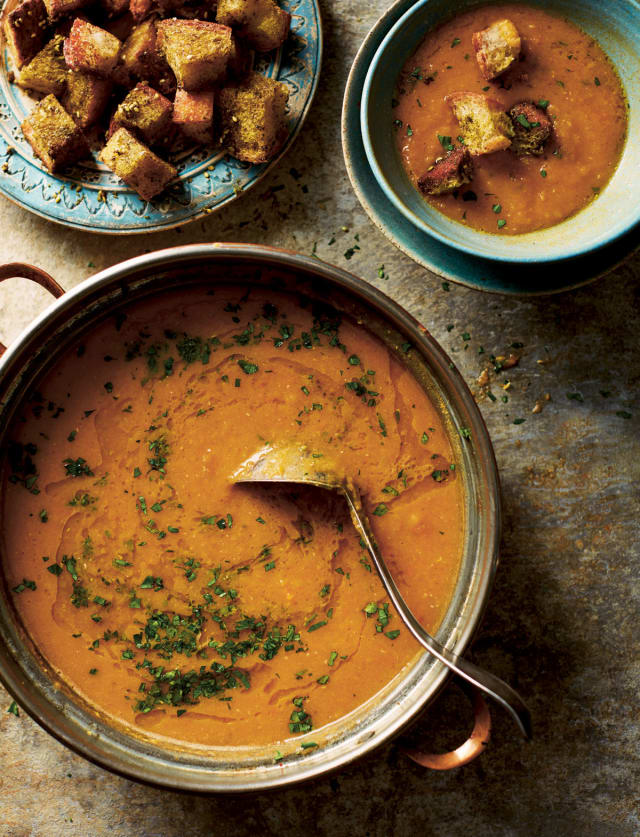 Around the World in 30 Soups: This month we're collaborating with chefs, cookbook authors, and our own Kitchn crew to share a globetrotting adventure in soups from countries and cuisines around the world. Today's stop: Palestine.
If there is one flavor that makes me think of the Palestinian kitchen, it is za'atar, a tangy and aromatic spice mix made from wild thyme, sesame, and sumac. Palestinians use za'atar on everything from yogurt dips, to roasted meats, to flatbreads — and here, it is used to make crunchy, tangy croutons to adorn an aromatic soup of roasted butternut squash and spiced lentils. Roasting the squash intensifies its flavor and sweetness, giving the soup a glorious silky texture that perfectly contrasts with the crispy croutons.
—Yasmin Khan, author of Zaitoun: Recipes from the Palestinian Kitchen